Karla in her unique spirit has her way of seeing. She was raised in Sun Valley, Idaho, and her dads love of the road and back mountains became a part of her way of living. Determined and inspired from a junior high teacher, she set her mind to becoming a photographer. While at Brooks Institute of Photography, Karla worked a portrait job which kept her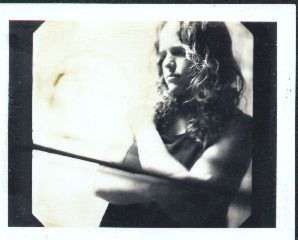 on the road all over the West, drifting to and from, town to town, living vicariously through others that crossed her path. During that time she was able to photograph the landscapes in all their beauty, upon graduation she relocated to the South, an interesting life change, no distractions only one desire and that was to perfect her style and photograph people, revealing who they are or who they would like to be.


Who I would like to be?
The Charles Kuralt of still photography.
Studied at:
Brooks Institute of Photography
Who influenced me?
Peter Nash, Russ Harrington, Alan Ross, Gwendolen Cates, Mark Seligor, Norman Roy, Dean Dixon, Lee Krum, Andrew Eccles, Alecia Exum, Michael Lavine.
Client list:
RCA, MCA, Dreamworks, In Review, NASA-Jet Propulsion Lab, TV Guide, Naomi Judd, Dolly Parton, Amy Grant, Johnny Cash, Linda Davis, CeCe Winan, Kim Richie, Hangman's Daughter, Andy Tubman, Wes Cunningham, Susan Robkin, Byron Hill, Dave Berg, Rachel Howe, David Bennet.